What better way to start the year, than with some new gym gear?!
I've said it before and I'll say it again, new gym outfits make me excited to go to the gym! I want to show off my new clothes and see how well they fare during a sweaty workout.
I always like for my outfits to serve a dual purpose: It needs to look good in and out of the gym as I'm likely to go somewhere before or afterwards.
So, if you wanna know what I'm lusting after this month, keep reading for my January favourites!
I JUST LOVE THESE LEGGINGS! When I got the email from Marks & Spencers about their new activewear range, I couldn't believe how nice these leggings were. These tick all the boxes for me: stylish, versatile and they look super comfortable! I'll definitely be adding these to my basket when payday rolls around!
Tired of wearing black leggings all the time? Try these beautiful hunter green Flexxfit leggings! At £29.99 they are an amazing price point! The fit is super flattering too thanks to the high waist, which also makes them squat proof!
I think most of us have a love/hate relationship with Primark. Some things look great, fit well and the price point is great. Other items not so much. I have found this especially with some of their activewear, where some things fit really well and others just don't.
So I was a little sceptical when Primark released their latest range with PT and Influencer, Alice Liveing. (@aliceliveing) She posted sooooo many people's reviews and photos on her instagram page, that I jus had to go and check out the range myself.
I was pleasantly surprised and bought the set in the photo! Both the Crop top (price: £5) and the leggings (price: £8) fit really well and gave me the support I needed in my gym workout.
Get them in store now before the range sells out!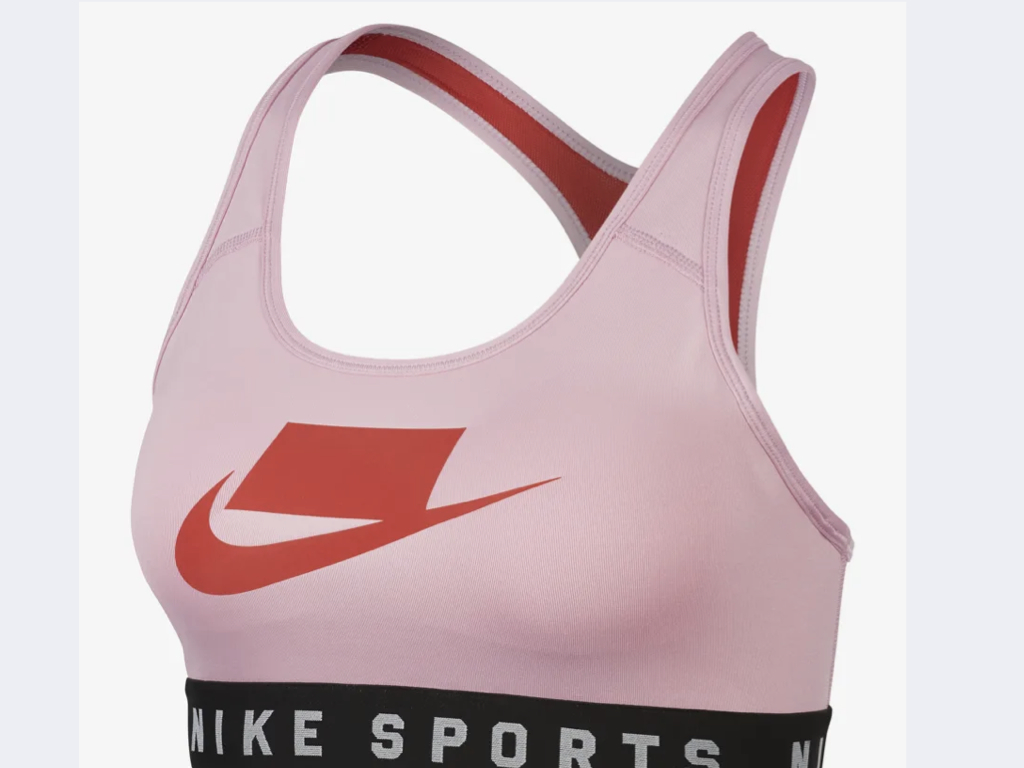 Nike make fantastic sports bras, that are not only really stylish but also look great! They are long lasting and worth every penny! Oh and who doesn't love a pretty pink bra?!
This sports bra looks great on thanks to the scoop neck and racer back and will provide optimal breathability thanks to the mesh back panel.
A friend of mine recently reminded me of how great Shock Absorber bras are! They are little bit more expensive, but they will last you for years!
Pre-baby I owned 2 bras that lasted me for over 3 years. They washed really well and were the most supportive bras I ever owned! They come in cup sizes like your everyday bras and are great for women who have bigger busts!
Here's another one from a brand and influencer range – The 'Respect" T-shirt from Sport FX and Chessie King (@chessiekingg).
I love a good slogan t-shirt and I think this one is especially apt in the gym where some people can be rude at times. So, to teach them some R-E-S-P-E-C-T, I would definitely rock this top to show them who's boss!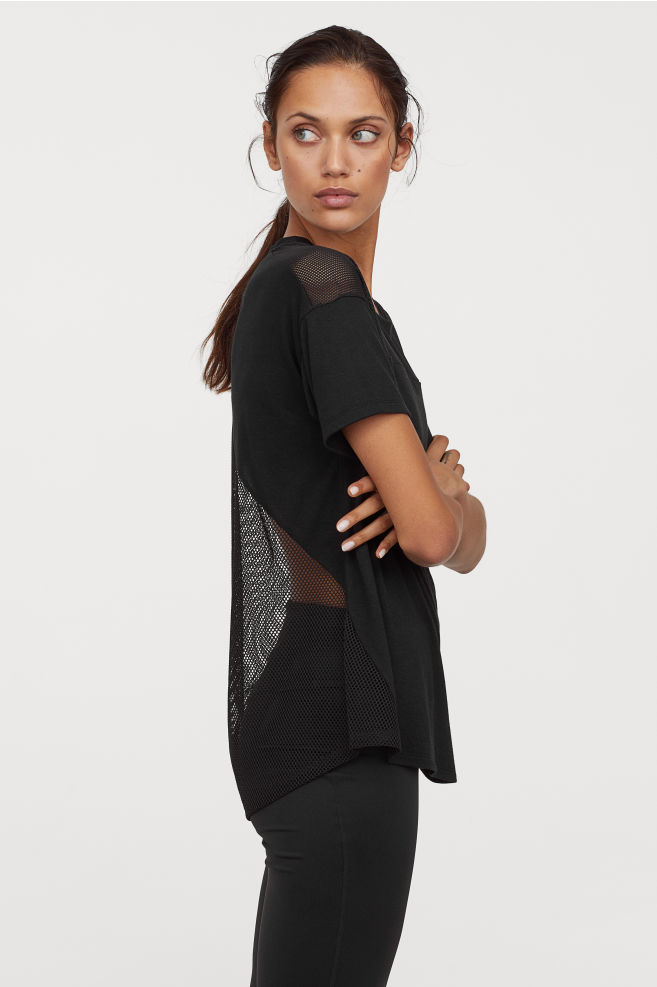 H&M do great active wear at a reasonable price point. This mesh back t-shirt is only £12.99 and to be honest, I can see myself wearing this A LOT! And not only to the gym. The loose fit means that you don't have to feel self-conscious like you might in tighter tops.
Get it now before it sells out!
No new gym outfit would be complete without a new pair of trainers!
APL trainers have long been on my wish list as at £180+ they are a bit spendy! BUT they are worth it!
The trainers are woven from 4-way stretch mesh with a 3D grid pattern for added flexibility and support. Their trademarked Propelium soles last longer than standard EVA soles and are designed to maximise energy generation.
They fit like socks and are the perfect pair to take you from gym workout to brunch!
So there you have it, my 8 favourites for this month. I love curating these as it gives me an opportunity to really see all the amazing items out there! If there are any that you love, please feel free to add links in the comments below!