This has got to be a question that so many of us have asked ourselves at one point or another.
The misconception is that you need to go to a class or a gym with lots of equipment to get a good workout in. Thankfully, for those of us who are not always able to make it to the gym, this isn't actually true.
Yes, there are lots of ways to get fit at home, thanks to Youtube and lots of different apps, but that doesn't mean you are actually motivated to do a home workout. I've definitely gone to bed many times thinking I will do a workout the following day. Then my alarm goes off and I snooze it. Or I find another excuse not to do it that day and promise myself to catch up the following day.
Over time I have found ways to make fewer excuses and manage to get up and do my workouts, but it hasn't always been easy. If you are just starting your fitness journey and want some of the tips that have helped me, then keep on reading,
1. Set out your clothes the night before
Most of us know that your day goes much more smoothly if you pre-plan it as much as possible. Laying out work clothes and school uniforms the night before makes the morning rush much easier as it's one less thing to think about.
So why not do the same with your workout clothes? If you know that the best time to get a workout in is in the morning, then lay your clothes out the night before.
That way you can just jump out of bed and get changed in less than 10 minutes! This is definitely one that has worked well for me, as it means I don't have to search for my things in the dark if my husband is still asleep.
2. Wake up 30 mins before the rest of the family
This point follows on nicely from the first one. Most of us think we don't have enough time in the day to get a workout done when so many other things seem more important.  Lots of business owners and entrepreneurs have "power hours" in the mornings before their families wake up.
After having my daughter I found that I was always tired; whether I woke up at 5am or 7am. So, I figured I might as well wake up before my husband and daughter and do a 30 minutes workout.
I'd feel so accomplished and set up for the rest of the day that it would motivate me to do that a few times a week when I didn't make it to the gym. And it turned out that I had more energy for the rest of the day!
3. plan a delicious post-workout meal
Nothing motivates me like the thought of a good meal, you know. When I do my workouts at home, it can be hard to keep going all the way to the end for various reasons. But when I know I've got a nice meal to look forward to, I definitely work harder and push through to the end.
If you are doing your workouts in the morning, it might be a nice smoothie, or an omelette, or avocado on toast.  Whatever you choose, always try to have a meal that has a good balance of protein, carbs and fats to aid your recovery after your workout.
4. find a workout you enjoy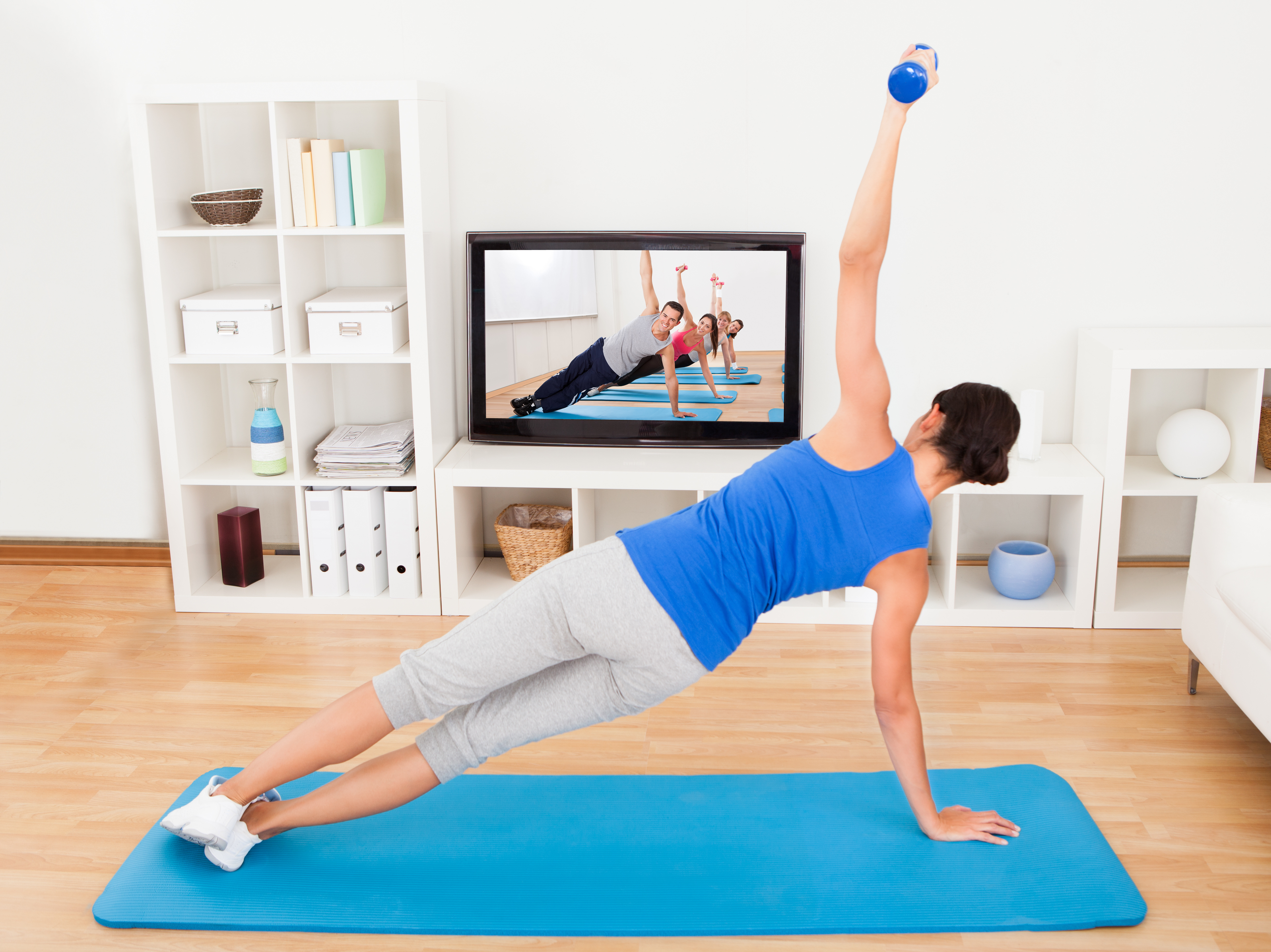 There's a lot of choice when it comes to home workout options, and it may take some trial and error to figure out what works best for you.
To have variety, I would suggest doing a mixture of HIIT workouts, some Youtube workouts and maybe a couple of Nike Training Club App workouts. That way you make sure that you don't get bored.
If you like following a plan, it would be a good idea to contact an online coach who can do a personalised plan for you. Alternatively, there are also many other paid programs that follow a structure for a set amount of time that you can follow from the comfort of your home.
5. Have an accountability partner
Personal trainers are great because they can push you to work harder than you would by yourself. They also keep you accountable, which means you're more likely to stick with your programme.
Many trainers are mobile and willing to travel to your home. This is great, because they can show you how to make the best use out of equipment and the space that you have at home.
If you can't afford a trainer, then it might be a good idea to recruit one of your friends as a a "workout buddy". You can either get together to workout in one of your homes, or simply keep tabs on each other's progress.
You're more likely to stay on track if you know that you have someone else going through that same thing. You can share tips, recipes and most importantly motivate one another!
So guys, I hope this post has shown you that getting fit at home is very possible.  It can be hard to get motivated at times, but I promise you that if you start getting into the habit of working out at home, you will start finding it easier each week. I'd love to hear what you guys think. What thingss help you to get fit at home?